Sending data + messages via transactional templates
.
product
E-mail design & Custom transactionele e-mail templates
Project description
.
Winter Controle provides hardware and software to, among others, Rijkswaterstaat, in which they can keep track of how the spreader has driven and how much salt has been spread in real time during the winter. This can be kept very accurately via GPS systems. By means of their reports and dashboard give you direct insight into the salt stocks, breakdowns, repairs and the financial situation. Users can receive a transactional email from Winter Controle for all kinds of information and notifications. By request of De Werkkamer I was allowed to design and develop these email templates from scratch. I have previously developed the front end of the dashboard for the same client.
A template had to be created for the following situations: "Welcome to new user", "Set / change password", "Message from another user" and "Fault report" for which De Werkkamer had already sent some guidelines. The design for this project was developed immediately during development, based on the brand style guide of Winter Control. Thanks to the MJML framework, I was able to develop the templates via an established workflow, convert them to code and compile them to HTML / CSS code with good support for older email clients. The templates were then tested by testing them on the most popular clients and devices via Litmus. The templates have been developed in such a way that they can be easily implemented in the dashboard of Winter controle.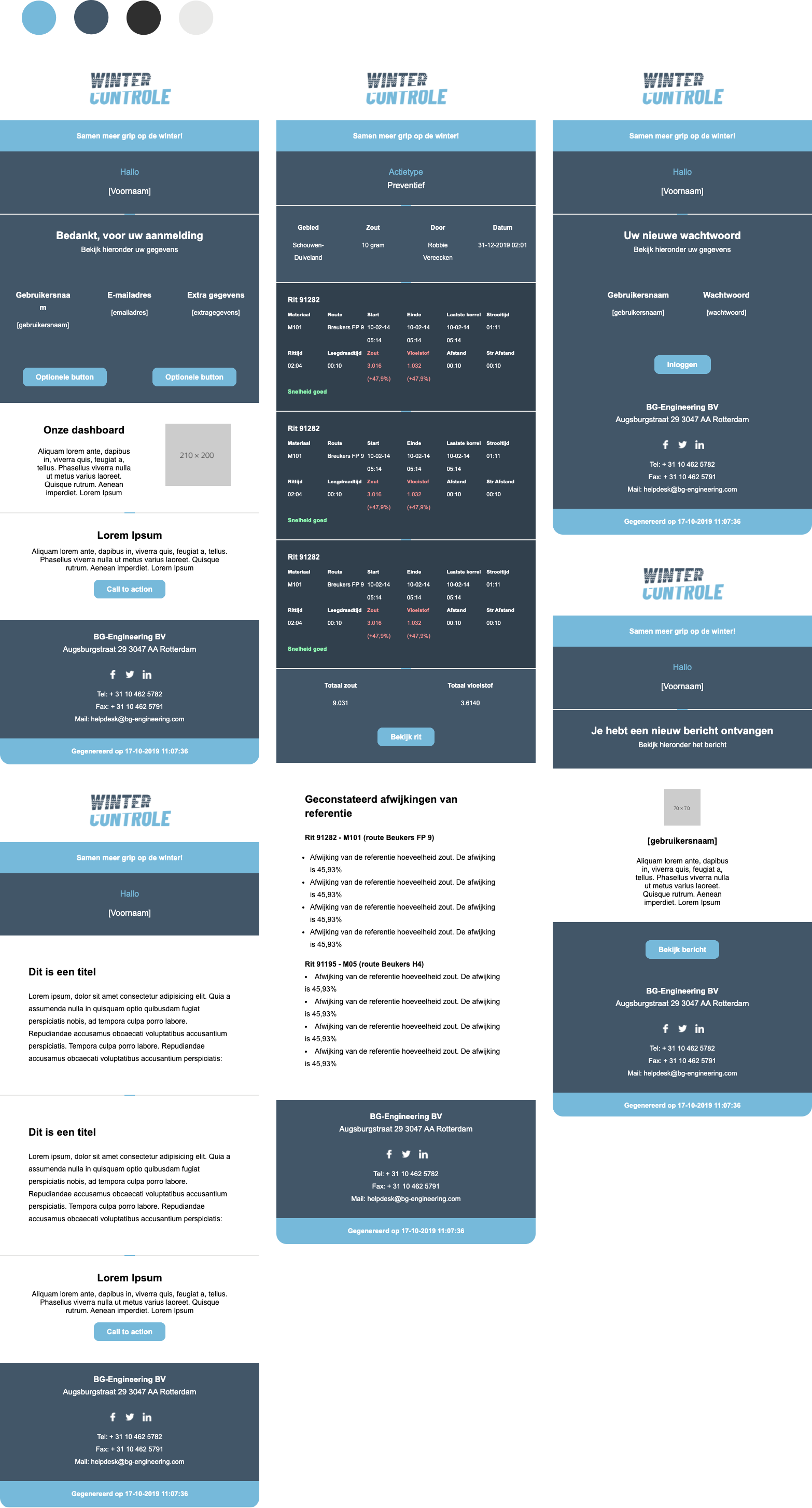 Andrea van der Roest,
Creative director at De Werkkamer
We love to work with Brandon, because he does a very good job in the technical implementation. He delivers custom work, which is why we like to place beautiful custom made designs with him!