New look for the fashion store of Maastricht
.
product
WordPress site & WooCommerce webshop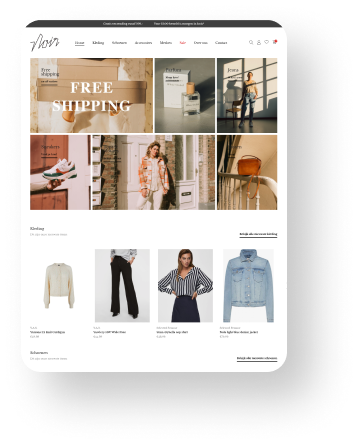 Project description
.
Shop Noir is a fashion store + shoe shop in the hippest part of Maastricht with cool on-trend fashion, shoes, jewelry, bags and accessories. Since 2013, they have rapidly opened four multibrand stores. Web Whales has designed a completely new look that makes the website 'clean', clear and the look completely modern again with the black and white basic colors in combination with a noir-like font.
Web Whales had given me the assignment to convert the design into a WooCommerce webshop with custom adjustments. For this purpose, the homepage, product overview page, product page, brand overview page and some content pages have been built and the checkout page has been made entirely to your liking. When developing the webshop, we use the Yoast plugin to create indexable pages, with some technical SEO customizations made via filters & hooks we created the desired indexing with combinations between categories and color or brand. The website has also been made fully responsive for mobile devices so that it can also be viewed on every device for every potential customer.