Dream trips to Argentina, Brazil, Chile and Antarctica
.
product
Webdesign en Custom WordPress site with journeys module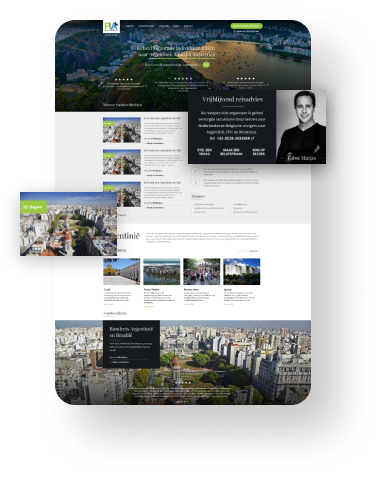 Project description
.
Pure Latin America is the travel specialist for all-inclusive unique dream trips through Argentina, Brazil, Chile and / or Antarctica. Their aim is to organize trips that bring about personal enrichment, creating valuable memories that you as a traveler will remember with great pleasure. Requested by Pure Latin America, I was allowed to design and develop a completely new custom website. After the design was approved through a design process, I started building a custom WordPress website.
Design + development
.
With Sketch I designed the new homepage with the brand style guide of Pure Latin America with reusable components for various pages & sections. We then coordinated the design in Invision with a few feedback points. After the design was approved it was accurately converted from Sketch to a custom WordPress theme with SVGs and icon fonts where possible for their crisp, clean look and fast loading speed. A visual grid provides a nice presentation of the trips, highlights and blog articles. Thanks to the customization, the management environment is extremely flexible and the landing pages can be easily configured.
Optimizations
.
During development, all script libraries are managed via Node.JS/NPM, so that the latest version can always be easily deployed (think of Bootstrap, Fontawesome etc.) and task runners are used with Gulp.js to compile all SASS and JavaScript to minified and combined scripts. In addition, the scripts ensure that images are lazyloaded and where possible scripts are loaded in the footer. This ensures that a minimum number of requests is maintained, which greatly benefits the speed. The website has also been made fully responsive for mobile devices so that site can be viewed for every device and potential customer.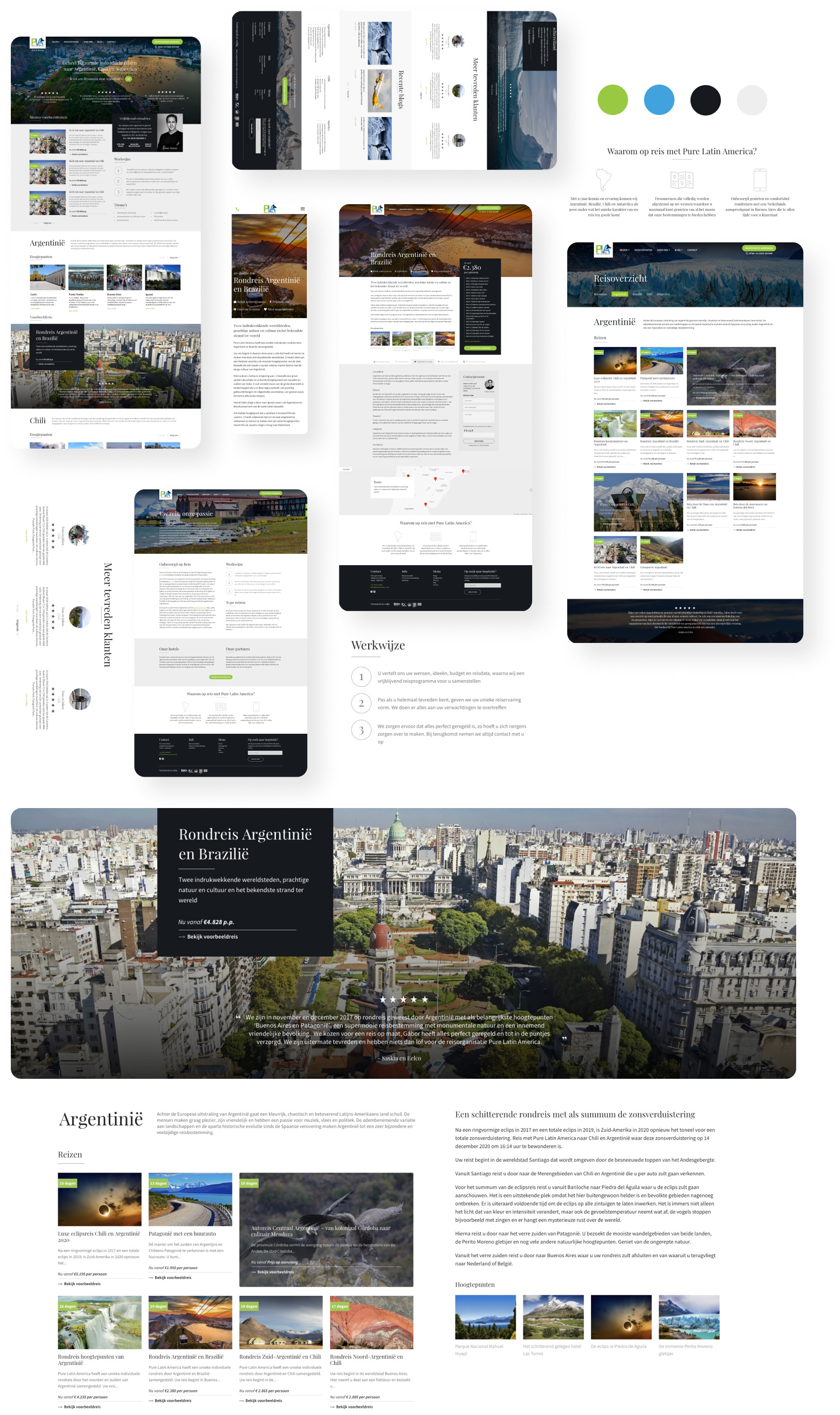 Gábor Margés,
Director at Pure Latin America
Brandon has largely renewed our website within the foreseeable future. For example: a new design, improved user-friendliness and all with the aim of increasing the conversion. We are very satisfied with the pleasant and fast communication and the perfect price-quality ratio. I can recommend everyone to use Brandon's services.